46% of all new hires FAIL within the first 18 months due to the misalignment of skills, attitudes, or objectives with the roles they are asked to fulfill.
We've had diversity hiring initiatives for years, so why are we not meeting our goals?
Ineffective interviewing and selection techniques magnify the misalignment while perpetuating ingrained biases.
The interview process is supposed to be unbiased and identify potential misalignment, but traditional interviewing policies and procedures are clearly failing organizations and candidates.
Interviewer bias about an applicant's skills, knowledge, and ability starts within the first 20 seconds

49% of interviewers think they know "fit" with their organization in less than 5 minutes

95% of hiring managers receive less than 1 hour per year of interview training
Unstructured.  Biased.  Ineffective.
The APTMetrics® Interviewer Experience is a self-guided web-based multimedia simulation where participants "sit in" on different interviewing situations, answer questions about the process, and discover where a particular path of questioning can lead. If the results of the participant's choices are deemed incorrect, they are provided immediate feedback and have the option to re-take a module and choose a different path to fully understand the how and why of the recommended actions. This is in clear contrast to many traditional interview training options that offer simple factual presentations and artificial role playing.
The solution transforms traditionally biased interviewing and hiring practices by providing an effective, engaging way for participants to gain realistic experience applying structured interviewing techniques. It trains hiring managers how to conduct predictive and unbiased structured interviews.
The Interviewer Experience was developed in partnership with several Fortune 100 organizations who are committed to meeting their diversity and inclusivity goals and believe that better interviewing processes are key to achieving those objectives. Hiring experts from the partner companies helped create highly authentic scenarios and provided extensive input on areas where bias is most likely to affect hiring decisions.
The immersive multimedia simulation allows participants to engage in simulated hiring decisions and tests their learning throughout the exercise, leading to higher quality real-world hiring decisions with measurable reductions in biased outcomes.
Watch the introductory video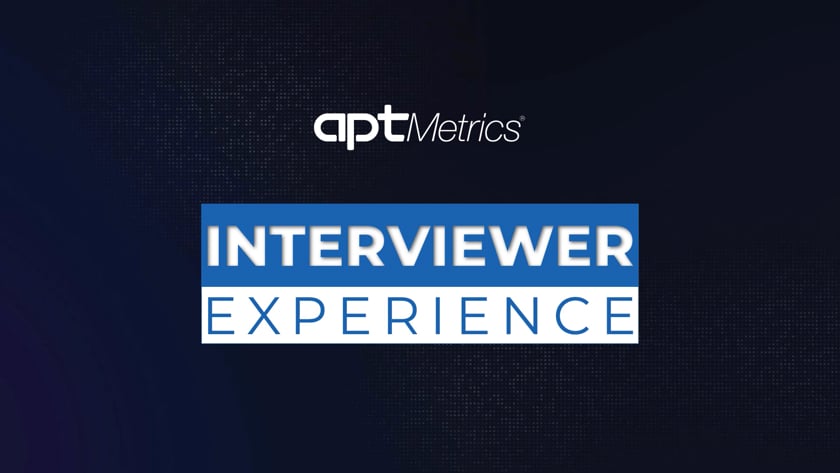 High fidelity multimedia interactive simulation
Structured Interviewing
Assesses a wide variety of KSAOs.
Cognitive
Social/Interpersonal
Personal
Communication
Provides standardized process for assessing candidate skills.
Interview follows a formal outline
Questions and scoring standards are determined in advance
Questions target specific KSAOs that are critical to job success
Questions seek specific, behavioral examples of a candidate's past job performance and hypothetical approaches to problems
Common set of performance standards are used to evaluate candidates' qualifications
Multiple, trained interviewers increase reliability and validity of judgments.
Structured interviews show good validity.
Benefits
Reduced interviewing time
Greater consistency and reliability
Increased validity
Measurement of critical, job-related competencies
Greater accuracy in response evaluation
Reduced risk of EEOC violations
More effective selection of qualified candidates